These Are the Only 2 People That Stephen A. Smith Will Not Argue With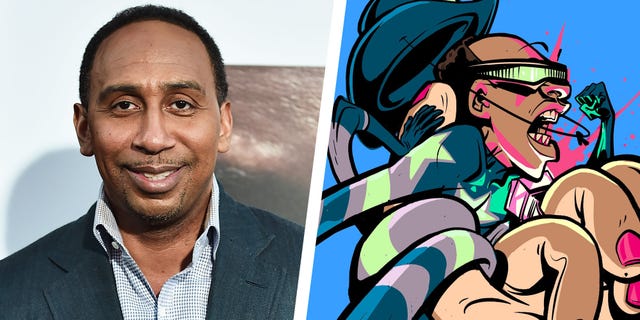 Chris Visions, Men's Health
I LOVE a lot of things in life but two things in particular: being in control and being able to exercise it at my discretion.
That word—control—is a pivotal point to bring up because, as a dad of two preteen daughters, to think I can obtain control quickly plummets me into the land of the stupid.
For instance, a couple years ago, Samantha and Nyla were determined to keep me awake. So much so that they insisted on lying in the bed with me. When I refused to allow them to do so, Samantha, relentless in her pursuit to stay in the room with me, kept pleading her case to justify her desire. Your room is bigger. Your bed is bigger. Your television is bigger and better.
I could (largely) ignore this, but then Nyla would pull her sister into their bedroom and huddle like she was Tom Brady about to call a play. Then Nyla would deliver the bomb: "Okay, Daddy. We won't bug you any longer. We'll just grab some chips to eat and lie down right here on your beautiful white couch."
Click here to unlock full access to Men's Health and all the fitness, nutrition, and life advice we have to offer.
Then they just stood there, smiling, staring at me, waiting for my inevitable response: "Y'all can come into my room and watch the damn TV."
This is just one example of many. I tell them to go to bed. They negotiate the terms. I make a stand. They chip away at my position. I try to be a firm father. They use their youthful enthusiasm to soften my edge and then get their way.
Worse still: Sometimes my daughters pretend to capitulate while actually being bold enough to tell others the truth. As Nyla and Samantha said to my sister, their aunt Carmen: "It's really not that complicated. All we have to do is b