The 53 Best Gifts for Every Type of Brother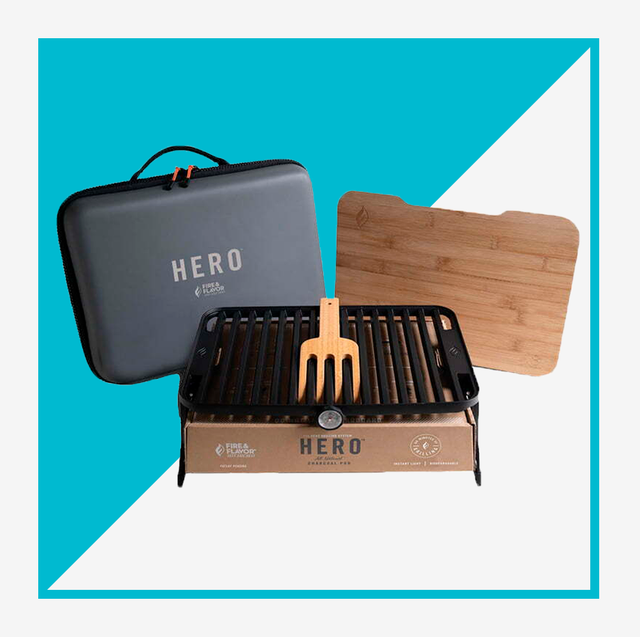 Assorted retailers
You might know your brother as much as you know yourself. After all, you share the same childhood memories. You've been through it all together: the highs, the lows, and everything in between. But no matter how well you know someone, it doesn't make shopping for them any easier. Whenever his birthday or the holiday season rolls around (it's coming in hot y'all), you suddenly find yourself stressed and scrambling to find a present that will actually bring value to his life. And let's be honest, more often than not, you resort to a last-minute gift card you picked up CVS. While there's a time and place for gag gifts and gift cards, we recommend setting procrastination and sibling camaraderie aside to give a gift as unique and special as the guy you grew up with.
If you don't know what to gift your brother for the holidays, you've come to the right place. And clearly you care a little, or else you wouldn't have clicked on this article (that's half the battle, congrats). We take giving seriously by researching and testing products all year round so you put your dollar to good use. Whether your brother's a sports fanatic, music enthusiast, self-proclaimed fashion star, or gaming nerd, there is something on this list for every type of brother. We know it's not always easy telling your bro you love him, but remember the old saying that actions speak louder than words? Express your appreciation through these personalized, fun, and unique gifts your brother will love. Even if he's the brother who has everything, you are bound to find something on this list of the best gifts for brothers.
1 of 53
Theragun Mini
If he's an athlete of any sort, or likes to work out even a little, he will benefit from this deep massage tool. Theragun has several products on their lineup, but this is the most bang for your buck. Plus, it's compact enough for him to easily travel with it.
2 of 53
Lululemon Joggers
If he doesn't own a pair of Lululemon joggers, he needs one. We're not exaggerating when we talk about their comfort, fit, and innovative moisture-wicking materials. He might be intimidated to make this purchase on his own, so jump on it for him, and forever elevate his go-to, not so cute, grow-fit.
3 of 53
Hero Portable Charcoal Grill System
Equaling the average size of a laptop, this ceramic-coated, portable grill is perfect for the beach, boat, campsite, or apartment patio. It's the world's first charcoal grill that uses something called Lavalite Charcoal Pods. They are plant-based, biodegradable, and eliminate harsh chemicals or additives during grilling. Plus, they make cleanup a breeze and are a joy to travel with.
4 of 53
Beats Solo3 Wireless
amazon.com
$199.95
$119.00 (40% off)
You will be the best brother ever if you give him a pair of Beats for the holidays this year. The Solo 3s bring that high quality listening in a sleek, compact over-the-ear design. They come in a variety of color choices, so if he's one to match his tech to his outfit of the day, all the more reason to add this to your shopping cart.
5 of 53
All Out Studio Membership
Experience gifts are always a good idea. Give a membership to All Out Studio, a fitness platform that provides hundreds of on-demand workouts with certified trainers. Not to toot our own horn or anything, but we have an exclusive Men's Health channel with all of our favorite workout programs built by our very own editors and experts.
6 of 53
Native Union Docking Station
amazon.com
For his new work-from-home setup, or his bedside table, this wireless charging stand minimizes the need for cords and clutter. It has a dual coil charging setup which makes it easy to place and charge in a jiffy.
7 of 53
Putting Green
The winter months are typically when your golf game gets a little rusty. Help him keep up with this 9-foot putting green, perfect for any basement. The hold spits the balls back to him, so all of his energy can be poured into that hand eye coordination and concentration.
8 of 53
Ooni Pizza Oven
williams-sonoma.com
$329.00
At this point, who knows when restaurants will be back in full swing? It's all the more reason to support creative at-home cooking. The Ooni pizza oven is the hottest gift this season, and one that will backfire in a good way with all the pizza party invites it will bring.
9 of 53
Ugg Classic Mini Boot
urbanoutfitters.com
$150.00
Don't laugh. We are serious about these Uggs. You might laugh until you've tried them on. Men that wear Uggs know just how great they are. It's like a warm and cozy, cloud-like safe haven for your feet, that you can wear outside. It's the perfect gift for your brother that you're probably going to want to steal at first try on.
10 of 53
Sank of A Athletics Tank
sankofaathletics.com
$29.99
You can never have too many gym tanks. This one is perfect for any athletic bro that would prefer to be shirtless. It's comfy, airy, and uniquely designed for optimum movement. It even has inspirational messages on its back to keep him motivated.
11 of 53
Snoop Dogg Cookbook
urbanoutfitters.com
$24.95
Snoop Dogg and Martha Stewart have spent some quality time together and this cookbook is to show for it. From his staple drink gin and juice and meal, baked mac n' cheese to creative munchie dishes like Frito BBQ twists, you and your bro can bond over the meals in this book and the stories behind them.
12 of 53
Truff Hot Sauce
Picture the most uniquely delicious, truffle-infused, luxurious hot sauce for your steak, eggs, burgers and more. Your brother's tastebuds won't know what hit him. This hot sauce has ended up on just about every "best of" list this year and we fully support it (sorry, Sriacha).
13 of 53
Shibui Grain Whisky
If you won't know what to get your brother, or if he's the brother that has just about everything, know that you can never go wrong with a bottle of whiskey. The key is to pick out something a little more special, something that he wouldn't typically buy on his own, like this Shibui Grain whiskey from Japan. It will give you something to bond over whether he shares it or not.
14 of 53
Four Point Puzzles
This reminded us just how fun puzzles actually are. It's the perfect activity to always have on that dining room table you never sit at or coffee table you never use. This one from Four Point Puzzles doubles as a really cool piece of art, he might just want to frame it.
15 of 53
Kobe Bryant
urbanoutfitters.com
$35.00
Kobe was more than just a star basketball player. The "Mamba Mentality" is a creative, rare, genius-type of thinking. This book breaks down how the smartest player in basketball strategized and prep