The 30+ Oldest Universities In The U.S.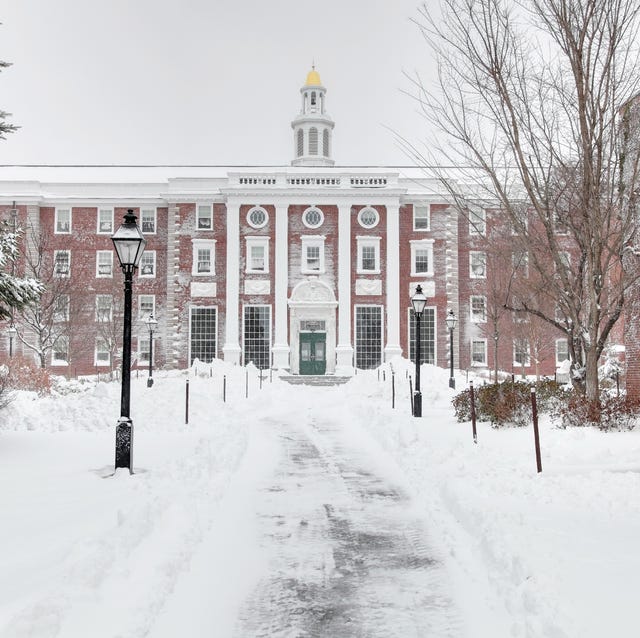 DenisTangneyJrGetty Images
Today, going to college after high school is considered the norm—so much so, that it's hard to believe there was ever a time when higher education didn't actually exist. Back in the 1600s, college began as a source of education for those going into the ministry. Years later, the schools grew to focus on a broader range of studies, including medicine and law, and eventually agriculture and engineering. In the beginning, college was only an option for men, and for a long time, there weren't many schools throughout the country. Higher education has come a long way since then. Here's a look at some of the oldest universities in the U.S.—their campuses and classrooms contain a whole lot of history.
1 of 38
United States Military Academy West Point
Established in 1802
Location: Orange County, New York
The oldest continuously occupied military post in America, West Point dates back to the Revolutionary War, when both sides realized they needed a commanding spot on the west bank of the Hudson River. General George Washington once thought of West Point as the most important strategic position in America. Thaddeus Kosciuszko was picked to design the fortifications in 1778, and soldiers built forts, batteries, and more.
2 of 38
University of South Carolina
Established in 1801
Location: Columbia, South Carolina
Once called South Carolina College, this school was established as a way to unite South Carolinians after the American Revolution. The founding was a part of the Southern public college movement spurred by Thomas Jefferson. After surviving an earthquake and a fire, the school didn't make it through the Civil War and Reconstruction. It closed in 1861 but was revived in 1866.
3 of 38
Vincennes University
Establishes in 1801
Location: Vincennes, Indiana
Vincennes University is Indiana's first college. It was founded by the ninth U.S. president, William Henry Harrison, while he was serving as governor of the Indiana Territory. They have campuses in Vincennes and Jasper, and additional sites. They also offer instruction at military states throughout the country.
4 of 38
Middlebury College
Established in 1800
Location: Middlebury, Vermont
One of the most highly regarded liberal arts schools in the country, Middlebury has been committed to creating an environment on campus that encourages learning and engaged discourse since they were founded in 1800.
5 of 38
University of Louisville
Established in 1798
Location: Louisville, Kentucky
The University of Louisville started out as Jefferson Seminary, which had a difficult time surviving: it didn't officially open until the fall of 1813, then closed in 1829. The Louisville Collegiate Institute was eventually changed to University of Louisville, which inherited the estate of Jefferson Seminary.
6 of 38
Hartwick College
Established in 1797
Location: Oneonta, New York
Hartwick College is really small, with only about 1,200 students. Back in 1797, it began as Hartwick Seminary and was founded through the will of John Christopher Hartwick, a Lutheran minister who arrived from Germany in 1746 to lead several mission congregations of early settlers near the area. He had a dream of establishing a college that eventually became a reality.
7 of 38
University of South Carolina-Beaufort
Established in 1797
Location: Bluffton
Surrounded by palm trees with locations on South Carolina's coast in Bluffton, Beaufort, and Hilton Head Island, the University of South Carolina-Beaufort is a small college with just over 2,000 students. The student to faculty ratio offers excellent personalized learning advantages.
8 of 38
Union College
Established in 1795
Union College was the first college charted by the Board of Regents of the State of New York. The name was chosen to represent the fact that the founders wanted the college to be open to different religious and national groups throughout the area. Union is still one of the oldest non-denominational colleges in the country.

9 of 38
The University of Tennessee
Established in 1794
Location: Knoxville, Tennessee

The University of Tennessee was founded two years before Tennessee even became an official U.S. state. It was originally chartered as Blount College, and was an all-male school that struggled with a small student body. Since then, it has undergone a few significant transformations.
10 of 38
Bowdoin College
Established in 1794
Location: Brunswick, Maine
Although Bowdoin was established in 1794, it didn't begin to really develop until the 1820s. Notable writers Nathaniel Hawthorne and Henry Wadsworth Longfellow were two early graduates of the school, which is now a private liberal arts college.
11 of 38
Williams College
Established in 1793
Location: Williamstown, Massachusetts

Today, Williams College is known as one of the best liberal arts colleges in America. Since it was established in 1793, many prominent alumni have come out of the school; Pulitzer Prize winners, Nobel Prize winners, members of Congress and the Supreme Court, and even one of the Presidents of the United States: James Abram Garfield.
12 of 38
Hamilton College
Established in 1793
Location: Clinton, New York

Hamilton was first called Hamilton-Oneida Academy when it was established in 1793, and became Hamilton College in 1812 when it was named in honor of Treasury Secretary Alexander Hamilton. The school didn't allow female students until 1978, when it merged with the all-women's Kirkland College.
13 of 38
The University of Vermont
Established in 1791
Location: Burlington, Vermont

The University of Vermont is the fifth oldest university in New England and was the first institution of higher education to declare public support for freedom of religion. It was also the first university to allow women and African-Americans into the Phi Beta Kappa honor society.
14 of 38
University of North Carolina at Chapel Hill
Established in 1789
Location: Chapel Hill, North Carolina

The University of North Carolina at Chapel Hill didn't begin enrolling students until 1795, but it is still one of the oldest public universities in the U.S. Many future members of government attended the school, including a U.S. president and vice president.
15 of 38
Georgetown University
Established in 1789
Location: Washington, D.C.

Georgetown is the oldest Catholic and Jesuit college in the country. U.S. presidents, Supreme Court Justices, and other high-ranking government officials are among the alumni of this prestigious institution.
16 of 38
Castleton University
Established in 1787
Location: Castleton, Vermont
Castleton is a small university in Vermont that emphasizes undergraduate liberal arts and professional studies, and also offers graduate programs. They are known for small classes with a growing international and diverse population.
17 of 38
Franklin & Marshall College
Established in 1787
Location: Lancaster, Pennsylvania
In 1787, Franklin & Marshall College was founded with a generous financial donation from Benjamin Franklin. It was the first bilingual college in the U.S., as classes were taught in both English and German, and it was also the first coeducational institution, allowing both men and women to at