The 15 Best Motorcycle Boots to Buy Right Now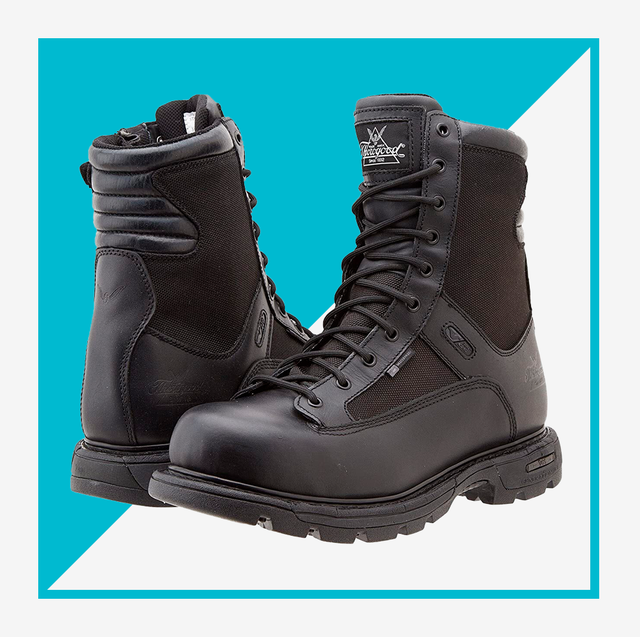 Photos Courtesy of Retailers
Fashion often takes its cues from gear that truly serves a function. Just think about combat boots and workwear. They started as something meant for durability but eventually bled into the realm of street style, where the function is appreciated but nonessential. Motorcycle boots in particular dominate this realm—they provide stability and protection out on the road but also inspire an entire subset of footwear that doesn't require a bike.
When looking for your own motorcycle boots, you want to keep security and durability top of mind—a shoe that protects your heels and toes, and one that can withstand any contact with pavement or jagged parts of your bike. Now is not the time for something precious; the best motorcycle boots are crafted specifically to be worn on a bike, which means protection against concrete, mud and rough terrains. For cruising and touring motorcycle boots, look to brands like Harley-Davidson, Belstaff, and Aether. For something a bit more moto-inspired, look to Frye, Doc Martens, and Red Wing. Whether you're looking for something technical or more stylish, we've rounded up the best ones to shop here.

Harley-Davidson Dipstick Boot
For a motorcycle boot that bridges the gap between technicality and style, Harley-Davidson is the place to go. The Dipstick boot is perfectly understated but doesn't skimp on the necessities, like a Goodyear welt construction and durable leather.
Thorogood Trooper Side Zip
For the best waterproof motorcycle boots, Thorogood's Trooper boot gives all the protection you need to keep the elements out. Plus, at a solid 8-inch height, they shield more of your leg from unruly rain and puddles.
Danner Bull Run
For boots a bit lighter on the technical side, look to Danner's workboot style. It sits a little bit higher, giving you ample ankle support and extra calf protection—and it's hyper-stable. 
Harley-Davidson Hagerman
harley-davidsonfootwear.com
$137.95
At some point, the distinction between subtypes of boots becomes arbitrary. These moto-meets-work boots are durable, secure and comfortable enough for any intense activity you might wear them to do. 
Tecovas The Knox
A higher boot for riding is just plain smart. It not only keeps your feet and ankles secure but also protects you from rain, mud and any contact with concrete. 
Allsaints Whitmore Moto Boots
Allsaints is one of our favorites on the fashion side of motorcycle apparel. These boots are cool, understated and look just as stylish off a bike as they do around it. The brand also makes plenty of sleek leather jackets to match, too. 
Frye Conway Harness
thefryecompany.com
$368.00
Frye is known for its high-quality, long-lasting leather, which is why it's one of our go-to brands for any kind of boot. Especially for a hard-hitting activity like motorcycling, gear with good materials is an absolute must.
Aether Apparel Moto Boot
aetherapparel.com
$595.00
Aether Apparel is the pinnacle of well-made, understated items and its moto boots are no exception. These are made with a Vibram sole, Italian leather and ankl