The 15 Best Affordable Men's Clothing Brands You Can Shop Online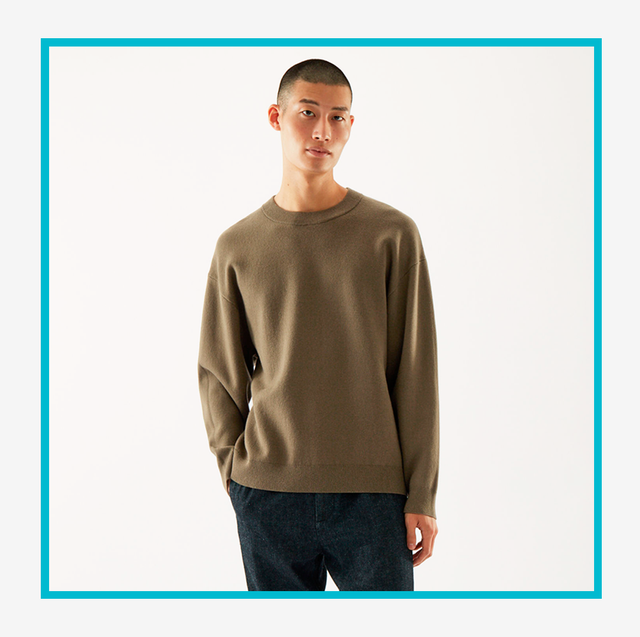 Cos
A person's closet says a lot about who he is: what he likes to do, how he spends his time, and how he presents himself to the world. As men, we understand this. However, that doesn't mean that we want to spend our mornings endlessly picking out outfits to wear. We want clothing that can be mixed, matched, and paired with every other item in our closet to help take the guessing game out of the equation. Wake up, shower, throw something on, come home, take it off, repeat.
Every once in a while though, we have to take a step back and realize that the same white t-shirt's we have been living in are starting to show sweat stains, or our favorite pair of jeans that we have worn to death have become scattered with small rips and holes. These are tried-and-true signs that it's time to invest in a wardrobe refresh. But where do you go for some cool clothing brands for guys that won't empty out your wallet? Sure, there are plenty of cheap brands for men to shop from, but hunting down the best quality clothing for an affordable price is a skillset most guys don't have (or don't have the patience for.)
Luckily, we put in the research and time to find the brands with cheap price tags that prove great style has nothing to do with cash flow. These days, the clothing selection at ASOS, J.Crew, and Uniqlo can look just as good as those at luxury department stores. Best of all, you can purchase clothing from these affordable brands online from the comfort of your home. Below, we rounded up the 15 best affordable clothing brands for men to know and get familiar with. We can guarantee you'll look like a million bucks, without actually having to spend anything close to that. You can thank us later.
Topman
us.topman.com
What makes Topman so spectacular is the wide array of cool men's clothes they offer. From bold printed tracksuits and colorful suiting, to understated outerwear and more minimal everyday basics, the brand truly has something for everyone. The key to shopping with the affordable British retailer is taking advantage of sales and paying close attention to their size guide. With that being said, they deliver quality pieces at a cost-effective price that never misses the mark. 
Asos Design
us.asos.com
If you're ever wondering where you can buy cheap men's clothes, always think about ASOS, especially if you want to try out a new trend. From cool sweats and streetwear styles to elegantly pleated trousers and suits, we can almost guarantee that this affordable e-retailer will have pieces that you love at prices you can't resist. The best part about ASOS though is their streamlined service: complimentary shipping, returns, and around the clock customer service. Oh, and did we mention that they also offer Plus and Tall sizes? It's a total game changer. 
Uniqlo
uniqlo.com
If you don't live in a huge city, then you may have yet to discover the magic of Uniqlo's high-quality clothing that's made with innovative fabrics for affordable prices. Their easy-to-navigate website is filled with timeless minimalist styles that are built to last, adding to their cost-per-wear value. 
For workouts, check out their Airism line that offers breathable clothes with moisture-wicking capabilities. For those who like more fashion forward shapes, the retailer always has a string of cool collaborations happening, especially their seasonal Uniqlo U collection by former Hermès designer, Christopher Lemaire. 
Consider this one of the best clothing stores offering affordable wardrobe basics that look far from cheap. 
Amazon Essentials
amazon.com
Sometimes, you just need quick, affordable fashion ready at your fingertips—and who better to serve up that kind of convenience than Amazon? The mega e-retailer has hit their fashion stride with their Essentials line of clothing for men. Find all the wardrobe fundamentals a man needs—from stylish sweaters and sleek joggers, to multi-pack t-shirts and underwear—all at a great price that's cheaper than competitors. 
UpWest
upwest.com
A company whose mission is to provide comfort—Need we say more? While doling out just that, UpWest's pieces are also timeless and fashionable. They take pillow soft fabrics and craft them into some of the coziest pieces you can imagine: super-soft button-ups, textural waffle henleys, and eco-friendly jeans are just the starting point. Did we mention that they also give back to multiple organizations and causes? Looking good has never felt so great.