New Data Strengthen Case for Prechemotherapy Statins
Evidence supporting the use of statins to protect against cardiotoxic chemotherapy has been strengthened with new data from a propensity-matched analysis.
Among women with breast cancer treated with anthracycline chemotherapy, statins were associated with a 55% lower risk of hospitalizations or emergency room visits for heart failure (HF) at 5 years (hazard ratio [HR], 0.45; 95% confidence interval [CI], 0.24 – 0.85).
The risk was 54% lower with statins among women whose cancer was treated with the monoclonal antibody trastuzumab (Herceptin, Genentech), although this did not achieve statistical significance (HR, 0.46; 95% CI, 0.20 – 1.07).
"I tend to be a skeptic in terms of how I design my research and my hypotheses, so I thought that if there was a protective effect it may be in the range of 20%, 30%, so I was surprised at how large the magnitude of protection was," Husam Abdel-Qadir, MD, PhD, Women's College Hospital, Toronto, Ontario, told theheart.org | Medscape Cardiology.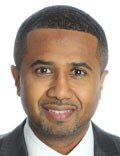 Dr Husam Abdel-Qadir
Exactly how cholesterol-lowering statins might reduce risk remains unknown, but they may ameliorate anthracycline- and trastuzumab-induced heart damage by decreasing production of reactive oxygen species and promoting cardiac muscle cell survival, the authors suggest in the study, published online January 6 in the Journal of the American Heart Association.
Abdel-Qadir noted that smaller, single-center observational studies have shown that women who undergo breast cancer chemotherapy and are taking a statin have less weakening of the heart muscle and a lower risk for incident HF. 
The present study extends these observations to a population-based sample that encompasses more patients than all previous studies combined and focuses on older women at high cardiovascular risk, he said.
The women had no prior HF and were at least 66 years old when newly diagnosed with early breast cancer in Ontario between 2007 and 2017. A total of 2545 were treated with anthracyclines and 1371 with trastuzumab, of whom 859 and 520, respectively, received at least two prescriptions for a statin in the year before starting chemotherapy.
More than 80% of cancers treated with anthracycline and more than 65% treated with trastuzumab were stage II or stage III. Similar to US practice, the most commonly used statins were rosuvastatin (46%) and atorvastatin (41%).
Women who received statins had more preexisting cardiovascular disease and associated risk factors, were older, and were more likely to live in lower-income neighborhoods.
After propensity score-matching, the median age was 69 in the anthracycline-treated cohort (666 pairs) and 71 in the trastuzumab-treated cohort (390 pairs).
At 5 years, the cumulative incidence of HF hospital presentations was 1.2% in statin-treated women and 2.9% in unexposed women in the anthracycline group, and 2.7% vs 3.7%, respectively, in the trastuzumab group.
"For women who al