How I Knew It Was Time To Say Goodbye
Our product picks are editor-tested, expert-approved. We may earn a commission through links on our site.
At the beginning of February, the five-time consecutive CrossFit Games champion, Mat Fraser, announced he was retiring from the sport. It was news that shocked the fitness world and took the CrossFit community by surprise. However, in our exclusive interview with Fraser, it would appear those on the inside, and those closest to him, knew the announcement was imminent.
As the dust begins to settle on his retirement, and the world of CrossFit comes to grips with a world without the GOAT, MH UK's deputy editor Dave Morton spoke to Fraser about why he's really leaving the sport behind, the pressures he faced during 2020, his inspiring accomplishments and the things he's most certainly not going to miss…
I actually decided I was going to retire after the 2019 CrossFit Games. A few people around me were like 'Hey, when does training start back up?' and I told them 'Oh no, I'm done!'' Some good friends told me that I would regret doing it then, they basically coerced me into the idea that one more year was the right decision.
So, I knew the whole of last season that it was my last and I was just trying to get some ducks in a row before announcing it. I wanted to take the time to step away from the space like I do every year. I never want to make a decision when I'm in the middle of it, so I know that it's not just because I'm sore and tired of all the training. That it was actually what I wanted as the next step in my life. Once it was a sure thing, it was a case of making the calls to the people that I didn't want to find out on Instagram.
This content is imported from Instagram. You may be able to find the same content in another format, or you may be able to find more information, at their web site.
2020 was far from a typical season. It was brutal. Usually we'll have a 12-16-week build-up and taper, and when the Games are announced we plan it out. We start building our base then scale things up. Four weeks out from the Games we were told that it was delayed for three more weeks, so we had no other option than to jump back a step in our training and do it again. Only for the Games to get pushed back another three weeks! Then we get told the Games are going to be between this date and this date and then suddenly we don't have a date. So not only was training really tough, but in the back of my mind was the fact that this is my last year. What if it doesn't happen? What if this whole year of training was for nothing? Am I going to do another year to have my last year?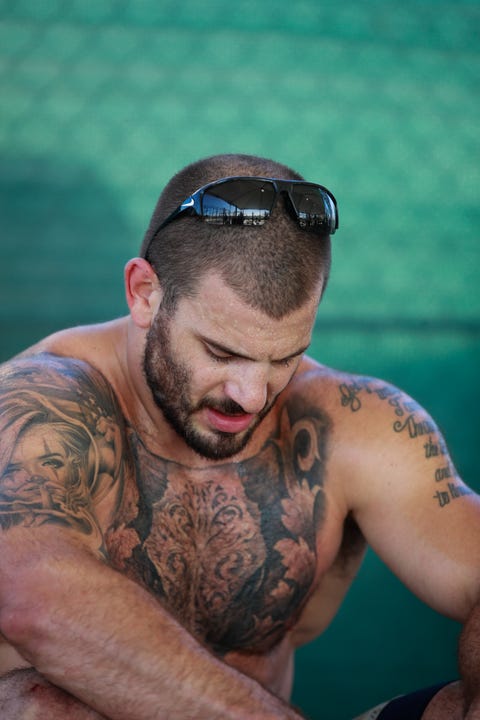 You know I've done very well in the sport and the story would be very different if it we were all on the NBA- or NFL-type of money. That can persuade someone to stay on the field or on the court longer than they should. Most of those players have to be taken out in a stretcher – the knee finally gives out, or they have debilitating pain. I did it, too, with my weightlifting career and I didn't go out the way I wanted to.
Thankfully, I accomplished what I wanted