Exclusive: U.S. Justice Department probing Kabbage, fintechs over PPP loan calculations

Economy7 hours ago (May 07, 2021 09:45PM ET)
2/2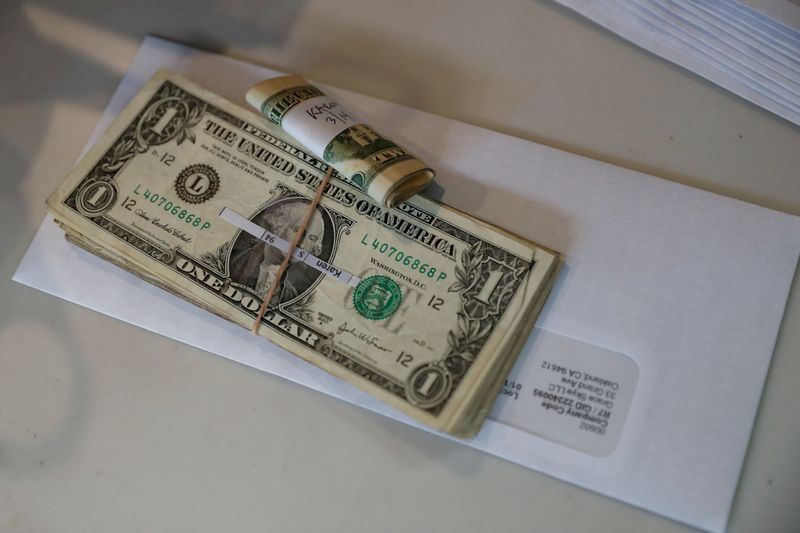 © Reuters. FILE PHOTO: Tips, money collected from a customer donation fund and a last paycheck for employees laid off from Farley's East cafe, that closed due to the financial crisis caused by the coronavirus disease (COVID-19), sits on a counter at the cafe in Oa

By Koh Gui Qing and Pete Schroeder
WASHINGTON (Reuters) – The U.S. Department of Justice is investigating whether financial technology companies including Atlanta-based Kabbage Inc may have erred while distributing billions of dollars in pandemic aid to struggling small businesses, three people with knowledge of the matter told Reuters.
The investigation, led by the Justice Department's civil division, is examining whether Kabbage and other fintech companies miscalculated how much aid borrowers were entitled to from the Paycheck Protection Program (PPP) due to confusion over how to account for payroll taxes, the three people said.
A fourth person with direct knowledge of the matter said a number of fintechs were being probed over the PPP tax issues but declined to provide names.
A probe does not necessarily indicate wrongdoing and it was unclear if the investigation will result in penalties against the companies, two of the three sources said.
A spokesperson for the Justice Department declined to comment.
Kabbage Inc., which manages Kabbage's PPP loans and also goes by the brand K Servicing, did not respond to multiple calls and emails seeking comment. Spokespeople for American Express Co (NYSE:)., whic