Epic confirm a true 'Disable Pre-Edit' setting coming early next year
Epic Games have confirmed that a true 'Disable Pre-Edits' setting is coming early next year after a half measure in v15.10.
Published
15 hours ago
on
In Fortnite v15.10, Epic added a setting that helped with pre-editing, but it came up short in a lot of peoples' eyes.
Pre-editing has long been a thorn in the side of competitive and casual Fortnite players, alike. All talented players who regularly edit their structures have been burned by pre-edits at least a dozen times, leaving them open to exploitation from enemies.
For those who don't know, pre-editing refers to editing a structure before placing it. Pre-editing used to be a helpful strategy for controller players back in the Combat Pro era, but those days have long passed.
Now, most Fortnite players have been calling for Epic to add a "Disable Pre-Edit" setting, which would prevent them from ever accidentally pre-editing one of their structures.
In v15.10, we thought we were getting just that. When the update released, however, players were disappointed to learn that we didn't get the setting we wanted.
Instead of "Disable Pre-Edits," Epic added a setting that allows players to reset their pre-edits when they leave "build mode." While helpful, this setting doesn't go far enough for most players.
The good news is that Epic acknowledged this blunder in a tweet, shortly after the update went live. "We understand we missed the mark in adding an option to disable pre-edits in the 15.10," they wrote. "We know many of you find pre-editing unnecessary and would like a setting where you're not able to edit a build until the build is in place. We plan to adjust the setting early next year."
We may have to wait a few weeks for the pre-edit setting we wanted, but this time is minimal when compared to the years we've played without it.
Epic are, at least, proving that they're listening to the community and are finally committed to making one of the most requested changes to Fortnite. We'll be excited when pre-edits are a complaint of the past.
Epic Games have issued a challenge to the Fortnite community: create brand-new games within their existing format.
Published
6 days ago
on
December 17, 2020
The Future of Fortnite may be outside of the base game entirely. Epic Games have called for players to take full advantage of the Creative Mode tools to make brand-new video games.
For a long time, Epic Games have been subtly promoting Creative Mode as the game's future.
This is particularly ironic because many players who left the game cite Creative as one of the reasons they did so. In their view, the practice it provided made the average player too good.
Creative Mode isn't only for Realistic 1v1s and Boxfighting. We already see some fan-made creations expand outside of the base Fortnite game. The best example is the "Spy Within" mode, a player-created Among Us clone in Fortnite.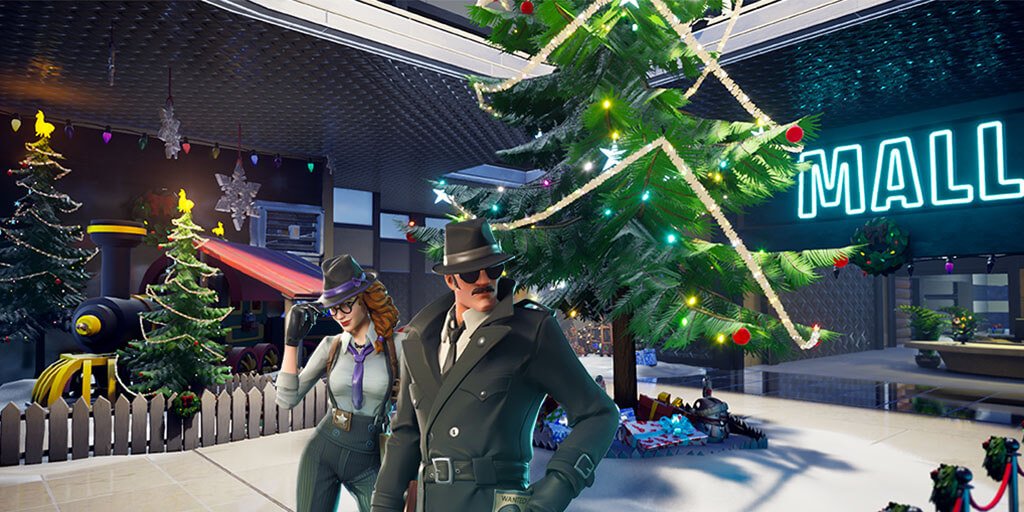 In a blog post released on December 17, Epic called out creators in the Fortnite community to put the Creative Mode tools to work. They specifically mentioned that they wanted to see survival, open-world RPG, social simulation, action-adventure, and many more game modes come to Fortnite.
Submissions for these modes will be open until January 18. You can take a look at the full list of details here.
Such game modes mirror the lifecycle of Arma 3 – a game that modders made into a completely different experience. For those who don't know, DayZ and PUBG began as Arma 3 mods.
We could see something similar happen to Fortnite in the coming years, especially with support from Epic Games.
Fortnite may not last forever, but its Creative tools give players the ability to develop entirely new games without ever leaving. Who knows, we may see the next big survival game come out of Fortnite – fleshed-out into a standalone title.
Published
1 month ago
on
November 21, 2020
The exact date and time for the Nexus War finale in Fortnite has been confirmed, and there is little time to prepare for the Galactus event.
The event, which will bring Chapter 2, Season 4 to a climax, as Galactus – aka the Devourer of Worlds – is bombing towards the map to, presumably, destroy it all.
The countdown to the event appeared in-game on November 21, and Epic have now confirmed the exact date and time when the Nexus War will commence.
"It was only a matter of time." Epic say in their blog post. "Galactus is closing in on the Island and the fate of all Reality lies in the balance. Join the ultimate fight against Galactus in the one-time-only Nexus War finale event."
When is the Galactus event in Fortnite?
The Nexus War finale event will start on December 1 at 1PM PT / 4PM ET / 9PM GMT.
To make sure you don't miss out, Epic has given some tips to be prepared for the event:
DOWNLOAD THE LATEST UPDATE
If you haven't already downloaded the 14.60 update, load the game on your preferred device and download today.
DOWNLOAD HOUSEPARTY
Fortnite's new integration with Houseparty means you can have live video chat in Fortnite (PC, PS4/PS5) while attending the event.
GET IN EARLY
We've taken measures to ensure more people can attend the event, but we still recommend everyone log into Fortnite at least 60 minutes prior to the event start. The event playlist is expected to go live 30 minutes prior to the start time.
Of course, even if you can't play the game yourself at the time, you'll still be able to catch the action on Twitch and YouTube streams from content creators.
As Epic confirms, this is a one-time-only event, so there won't be any reruns unlike previous end of season events.
Fortnite has been nominated for Best Ongoing Game, Best Community Support, and Best Esports Game at the Game Awards 2020.
Published
1 month ago
on
November 18, 2020
The ongoing pandemic may have put a damper on 2020, with video games being the primary escape for many around the world. Fortnite continued to push boundaries this year, bringing players new ways to experience their favorite game.
The Game Awards is an annual awards show that highlights new games, evolving titles, and standout members of the gaming community. Despite the restrictions, the game awards will continue as planned on December 10.
Three years after the game's release, Fortnite brought home three nominations in this year's Game Awards: Best Ongoing Game, Best Community Support, and Best Esports Game.
Fortnite has been nominated alongside Apex Legends, Call of Duty: Warzone, Destiny 2. and No Man's Sky in the category of Best Ongoing Game. We think it's deserving of a win, here, after all that they've done in 2020.
Fortnite brought us to a whole new map late last year and continued to develop their new island over the course of 2020. Now, after over a year of development, we're experiencing what might be the most ambitious crossover in the history of gaming in Season 4 – not to mention that this season feels like a return to form for the game.
What's even more exciting is the upcoming event that should take place just before the Game Awards kick-off. By all accounts, the next season-ending event will be the biggest in the game's history – a history that's full of massive live events.
Fortnite was also nominated for Best Community Support and Best Esports Game. The former would have been laughable at the beginning of the year, but Epic have begun communicating with the community, again.
Best Esports Game seems like a long-shot for Fortnite. It's in the category alongside games like Valorant, League of Legends, and CS:GO – all some of the strongest esports titles in gaming.
Fortnite has a strong competitive scene, but not nearly as strong as CS:GO and League, at least. Valorant is still young but that game looks to be taking esports very seriously as well. Tournaments like the FNCS have always felt like an afterthought to Epic Games.
The Game Awards will stream live to viewers on December 10 – only a few days after the event that's set to close Season 4. We'll have to wait and see if this has any impact on the fandom of the game.
Until then, make sure to follow us on Twitter @FortniteINTEL so you never miss out on all of the latest Fortnite news.