COVID-19 and Risk of Clotting: 'Be Proactive About Prevention'
The risk of arterial and venous thrombosis in patients with COVID-19 has been a major issue throughout the pandemic, and how best to manage this risk is the subject of a new review article.
The article, by Gregory Piazza, MD, and David A. Morrow, MD, Brigham and Women's Hospital, Boston, Massachusetts, was published online in JAMA on November 23.
"Basically we're saying: 'Be proactive about prevention,'" Piazza told Medscape Medical News.
There is growing recognition among those on the front line that there is an increased risk of thrombosis in COVID-19 patients, Piazza said. The risk is highest in patients in the intensive care unit (ICU), but the risk is also increased in patients hospitalized with COVID-19, even those not in ICU.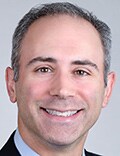 Dr Gregory Piazza
"We don't really know what the risk is in nonhospitalized COVID-19 patients, but we think it's much lower than those who are hospitalized," he said. "We are waiting for data on the optimal way of managing this increased risk of thrombosis in COVID patients, but for the time being, we believe a systematic way of addressing this risk is best, with every patient hospitalized with COVID-19 receiving some type of thromboprophylaxis. This would mainly be with anticoagulation, but in patients in whom anticoagulation is contraindicated, then mechanical methods could be used such as pneumatic compression boots or compression stockings."
The authors report thrombotic complication rates of 2.6% in noncritically ill hospitalized patients with COVID-19 and 35.3% in critically ill patients from a recent US registry study.
Autopsy findings of microthrombi in multiple organ systems, including the lungs, heart, and kidneys, suggest that thrombosis may contribute to multisystem organ dysfunction in severe COVID-19, they note. Although the pathophysiology is not fully defined, prothrombotic abnormalities have been identified in patients with COVID-19, including elevated levels of D-dimer, fibrinogen, and factor VIII, they add.
"There are several major questions about which COVID-19 patients to treat with thromboprophylaxis, how to treat them in term of levels of anticoagulation, and there are many ongoing clinical trials to try and answer these questions," Piazza commented. "We need results from these randomized trials is to provide a better compass for COVID-19 patients at risk of clotting."
At present, clinicians can follow two different sets of guidelines on the issue, one from the American College of Chest Physicians (ACCP) and the other from the International Society on Thrombosis and Hemostasis (ISTH), the authors note.
"The ACCP guidelines are very conservative and basically follow the evidence base for medical patients, while the ISTH guidelines are more aggressive and recommend increased levels of anticoagulation in both ICU and hospitalized non-ICU patients and also extend prophylaxis after discharge," Piazza said.
"There is quite a difference between the two sets of guidelines, which can be a point of confusion," he added.
Table. Current Guideline Rec