Budget IPhone 12 mini flopped because of minimum battery Otherwise it should have been…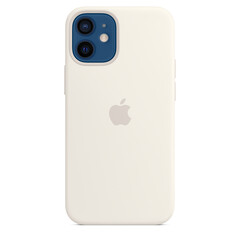 A recent Cowen analysts' reports paints a rosy picture for Apple iPhone sales this year. The complete iPhone 12 lineup is expected to sell over 55 million units by the end of Q1 2021. The iPhone 12 Mini, however, Apple's budget play, continued to disappoint with lower-than-expected sales volume.
According to a Cowen analysts' report, Apple is experiencing higher-than-expected sales growth for its latest iPhones, despite the global COVID crisis and economic downturn. The iPhone 12 lineup, on the whole, is expected to sell as many as 55 million units, well ahead of Cowen's own earlier predictions. A large part of this increased demand comes from China, where an early economic recovery likely contributed. 
The mainstream iPhone 12 appears to be the most popular, contributing half of the additional sales volume. The only disappointment here comes from the iPhone 12 mini. Even at launch, the Mini was in a precarious position, product positioning-wise: the smaller size and reduced feature-set harkened back to the iPhone SE lineup. And pricing, while lower than other iPhone 12s, was considerably higher than the current-gen SE2. 
This has fueled reports that a new, A14-powered iPhone SE model is on the way, which could render the iPhone 12 Mini more or less redundant. In any case, Apple appears to have made it through the tumult of 2020 relatively unscathed, at least as far as iPhone sales are concerned. 
Arjun Krishna Lal, 2021-01-26 (Update: 2021-01-26)