Benzene Was Found in Some Sunscreens. Now What?
Just before Memorial Day, online pharmacy and lab Valisure announced that its testing had found benzene, a known carcinogen, in batches of 78 widely-available sunscreen and after-sun products. The company has petitioned the Food and Drug Administration to recall these products, , which include batches from Neutrogena, Banana Boat, CVS Health, and other brands. More than three-quarters of the products are sprays.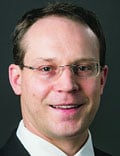 Dr Christopher Bunick
"We're asking our patients to put sunscreen on from 6 months of age, telling them to do it their entire life, their whole body, multiple times a day," Christopher G. Bunick, MD, PhD, associate professor of dermatology at Yale University, New Haven, Conn., said in an interview. If benzene-contaminated sunscreen proves to be a widespread problem, he said, "the benzene amounts can add up to a significant chronic exposure over a lifetime."
In the Valisure statement announcing the findings, Bunick, who is also quoted in the petition, said that "it is critical that regulatory agencies address benzene contamination in sunscreens, and all topical medications at the manufacturing and final product level, so that all individuals feel safe using sunscreen products."
The list of products that tested positive is included in the citizen petition, and a full list of products that did not show any contamination is available in an attachment.
Benzene is not an ingredient in sunscreen, and Valisure's petition suggests that the findings are a result of contamination somewhere in the manufacturing process, not of product degradation.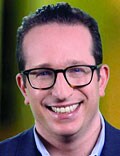 Dr Adam Friedman
"This isn't a sunscreen issue, it's a manufacturing issue," said Adam Friedman, MD, professor and chief of dermatology at George Washington University, Washington. "We don't want those things to be blurred."
When asked to comment on Valisure's findings, an FDA spokesperson said, "The FDA takes seriously any safety concerns raised about products we regulate, including sunscreen. While the agency evaluates the submitted citizen petition, we will continue to monitor the sunscreen marketplace and manufacturing efforts to help ensure th