ARM's CPU core performance projections are normally very close to the mark. The Snapdragon…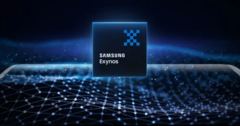 The Samsung Exynos 2100 has left quite an impression on the Geekbench. Alongside the Galaxy S21 Ultra, the chipset consistently managed to post single-core scores of ~1,100 and multi-core scores of ~3,600, putting it on par with the Qualcomm Snapdragon 888.
Samsung's upcoming Exynos 2100 SoC is no stranger to benchmarking software like Geekbench and AnTuTu. It has appeared on a multitude of platforms many times over, and consistently performed on par with the Qualcomm Snapdragon 888 with a few hiccups here and there. A new set of Samsung Galaxy S21 Ultra benchmarks portray the Exynos 2100 in a much better light.
Prolific Twitter personality Ice Universe hinted that the Exynos 2100 would make a splash today on the Geekbench database. The chipset made more than half a dozen appearances on Geekbench, consistently posting a single-core score of ~1,100 and a multi-core score of ~3,600. These numbers are within spitting distance of the Qualcomm Snapdragon 888's Geekbench showing. Several reports from earlier prophesized that the Exynos 2100 would beat the Qualcomm Snapdragon 888.
While that could still be the case, Samsung fans and enthusiasts can rest easy knowing that they won't get inferior hardware with their ~US$1,500 smartphone. In all likelihood, both chips can potentially do much better once they're out and about in the market.
Anil Satyanarayana, 2020-12-22 (Update: 2020-12-22)