Actor Ethan Suplee Has a Pretty Vicious Set of Abs Now
After losing (and gaining) and losing more than 500 pounds over his life, last year Ethan Suplee set a new goal: "I want to hit 10 percent body fat," Suplee said. "And I'm within reach."
Which is saying something, considering that the actor and now anti-diet evangelist had already drastically overhauled his weight, fitness, and lifestyle.
At 24, Suplee weighed more than 500 pounds. And although his weight didn't seem to impede his success in Hollywood, with roles from American History X to The Wolf of Wall Street, his on-a-diet-off-a-diet approach to eating was toying with his physical and mental health.
Over the course of the last few years, however, Suplee ditched diets in favor of an exercise program focused on strength training and an eating plan that was based on consuming healthy foods without demonizing any certain food or food group.
As of late October last year, Suplee, 44, hit his goal by registering nine percent body fat and unearthed a set of abs enviable to men even half his age.
"I'm at my absolute pinnacle," Suplee says, of the October photo shoot during which the pictures featured in this article were taken. "I spent 35, 40 years without taking my shirt off in public."
Click here to fuel your transformation with Men's Health MVP.
Men's Health
Suplee says that the photos are not retouched in anyway. "The shadows haven't been enhanced. There's loose skin. There are scars. This is who I am."

Suplee says his abs were there result of several weeks of calibrating his carbohydrate and, eventually, sodium intake—all of which done under the close supervision of his trainer, International Federation of Bodybuilding Pro Jared Feather.
"I was wondering if we could go further—eight percent or seven percent body fat," says Suplee. "But then I thought about all the wacky diets I've done over the years and realized that I can't keep doing this. Do I want to want to walk around looking like I look in those pictures? Honestly, I'm not sure I have what it takes."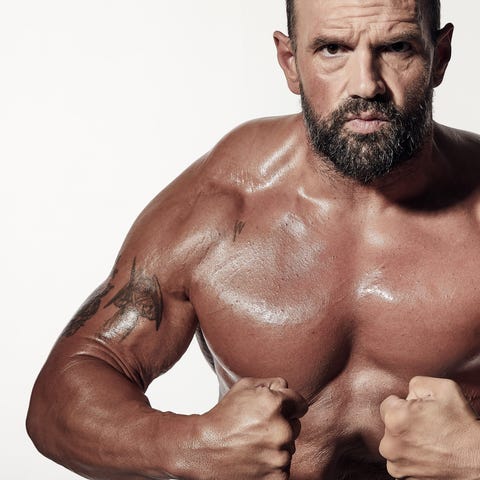 Jonny Marlow
And therein lies Suplee's next challenge.
"My instinct, as someone who has been trying to lose weight for so long, is that I want my numbers—the number on the scale, my body fat percentage—to go down," he says. "I'm trying now to learn to live in, and be happy with, the maintenance period."
For Suplee, that means enjoying meals with his family that they're enjoying too. That means going out to eat. That means not having to measure his food. That means "practicing what I realize is a cringey word—mindfulness—that, oh, this is a nice meal that I'm eating," instead of as fuel toward a specific goal, he says.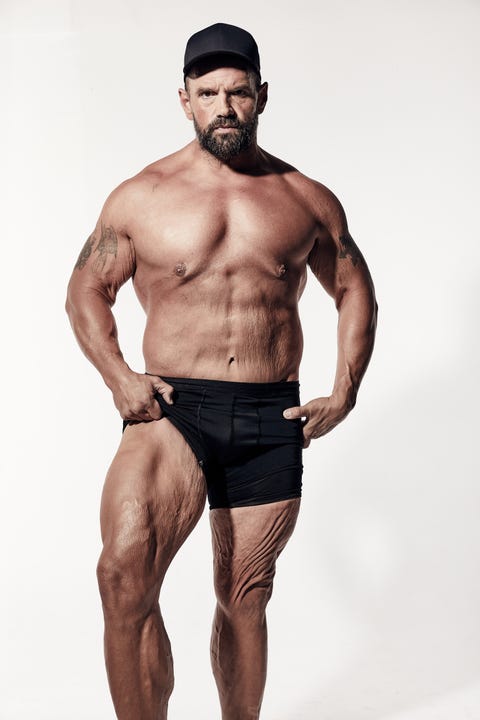 Jonny Marlow
Maintenance, he says, is not a matter of physical adjustment, but psycholo