55 Funny White Elephant Gift Ideas Everyone Will Fight For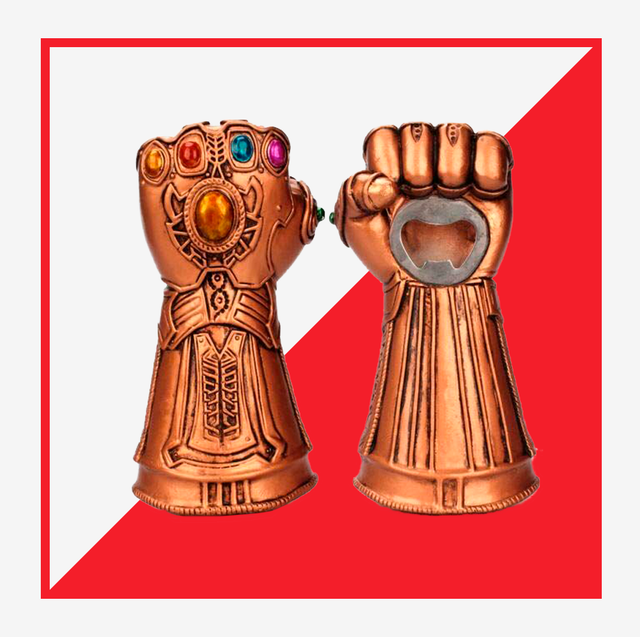 Assorted retailers
The holidays are a time of transactional love where, for year-long gift shoppers, exchanging presents brings unalloyed joy and, for the rest of us last-minute men, unending anxiety.
Thankfully there are occasions like the so-called "White Elephant" exchange (also "Yankee swap" and "Dirty Santa" and whatever else just means "gifting your friends weird stuff they probably don't need, but will definitely find hilarious.")
The term "White Elephant" has a long and erroneous (and pretty boring) history, but it basically just means a gift of little value, which some might find to be kind of obnoxious and burdensome—but hey, 'tis the season!
The White Elephant gift rules are pretty simple. Each person wraps a gift, places it on a table, and then draws a number. The person chosen first picks a gift and unwraps it. The next person can either pick a new mystery gift or steal from someone else (stealing rules vary). This continues until either all the gifts are gone, or friendships have been forever soiled by questionable gift stealing. You can choose certain themes to abide by, or go for the most randomly hilarious presents you can find.
For finding the perfect white elephant gift, it can be tough to find useful items, especially when you don't know which person will receive your gift, so it's best to opt for a funny white elephant gift idea that anyone can enjoy. From ridiculous card games and books, to items that have funny pop culture references, and even the wide range of poop-related gifts, there are plenty of white elephant gift ideas you can go with.
So, what are some good creative ideas for a white elephant gift, you ask? Check out these 50 hilarious-yet-useful ideas to wrap this season. These mostly $10-and-under, unique white elephant gifts will surely spice up your 2020 and end the year with the best kind of medicine: laughter.
1 of 55
Brilliant Ideas LED Toilet Night Light
Brilliant Ideas
urbanoutfitters.com
$10.00
Anything that relates to toilets always ends up as a White Elephant gift. Sure this "turn your bathroom into a night club" angle is funny, but the motion sensor light might actually save you from stubbing your toe on your way to pee. 
2 of 55
Nostalgia Grilled Cheese Toaster
Okay, this is really just an awesome White Elephant gift. Maybe buy another for your personal use because grilled cheese is life. 
3 of 55
Jorbest Burritos Tortilla Blanket
They'll laugh, and then they'll thank you every single day. There is no better way to spend a Sunday hangover day binging Netflix and eating a burrito. 
4 of 55
Paint Your Own S'mores Kit
S'mores are a year round activity for anyone with an at-home flame. This fun kit will spark your creative side and are another fun thing to do with your quarantine pod or family.
5 of 55
Nature's Dick Pics 2021 Wall Calendar
This low key hilarious calendar showcases striking photography for the nature lover with a dirty mind. It also donates a portion of the proceeds to national parks and to prostate cancer research. Whoever gets this gift will be showing it off to all of their friends. Who knew Mother Earth had such a dirty mind?!
6 of 55
Brilliant or BS Card Game
Game nights are the new Friday nights out. This unique and funny game spans entertainment, history, science, geography, food, sports, and more to get the entire quarantine pod laughing.
7 of 55
Bawdy Clay Butt Mask
Go ahead and laugh your a** off, but this clay butt mask from Bawdy makes the perfectly hilarious-yet-useful white elephant gift. Whoever lands on this gift will have a butt softer than a baby's bottom.
8 of 55
F Color Waterproof Case
It might not be as "funny" as some of the others, but it's probably the most useful gift on this list. It's a waterproof case that lets you text and take photos underwater. It will surely come in handy on any pool hang, kayaking adventure, or even a ski strip.
9 of 55
Poop Warning Sign
It's funny until everyone agrees whoever unwrapped this gift high-key needs it. 
10 of 55
F*ck Off, Coronavirus, I'm Coloring Adult Coloring Book
Since almost every fun thing was cancelled this year, there is nothing else to do except color. Give this to the friend you had vacation plans with that were canceled due to coronavirus. 
11 of 55
Lights Up Beardaments Lights
For any guy extending "No Shave November," these beardaments will come in handy, even for Zoom parties. 
12 of 55
The Screaming Goat Book and Figurine
No doubt that goats are the cutest farm animal. But the noise they make is freakin' hilarious. This White Elephant gift should come with a rule like, "only press the goat whenever we run out of milk."
13 of 55
Smack a Sack-Stress Relief Ball Sack
Too obscene for the office raffle? Maybe. Probably. But sometimes you really just need to smack a sack when things don't go your way. This party favorite will get all the laughs. 
14 of 55
Potty Putter Toilet Mini Golf
How can you not look at this product and LOL?! This is for the golf-obsessed guy that practices an air swing in his free time.
15 of 55
Divvy Up Socks Featuring … Your Face
This is a White Elephant gift where you can get creative. Upload any picture to these fun socks. Every time they wear them they will get a good laugh. Inside jokes preferred. 
16 of 55
Awkward Family Photo Calendar
We a