25 Things You Never Knew About Trader Joe's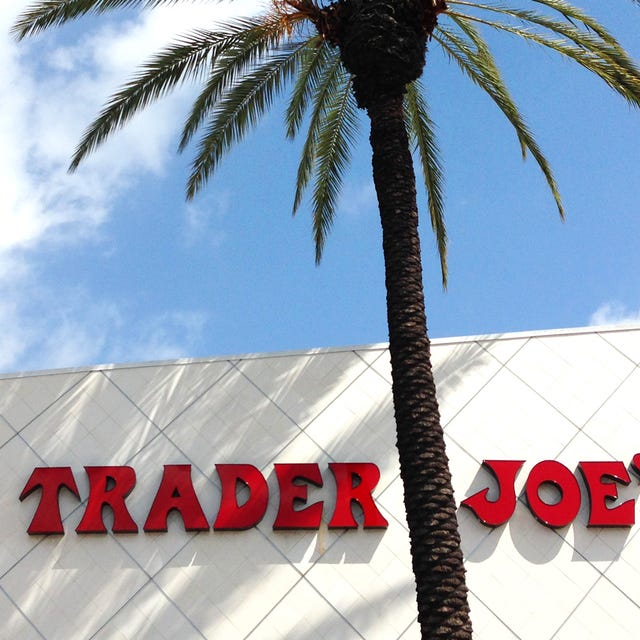 Getty Images
Hungry for some mandarin chicken or gingersnap cookies? You need to take a trip down to your local Trader Joe's! This off-beat grocer has a little something for everyone, and you never know what's waiting around the corner. With that said, you probably already know there are plenty of secrets to discover about your favorite spot to pick up all the supplies you need to keep your fridge stocked.
From its hand-created art to delicious in-store brands, Trader Joe's is more of an experience than your average grocery store. Here are 25 things you likely didn't know about quirky and unique retailer.
1 of 25
The stores keep far fewer products in stock than other chains
2 of 25
There are no coupons
Trader Joe's prices are already low, and the chain works to keep them that way. As a result, you won't find any coupons to save additional money off their products.
3 of 25
There's an artist assigned to every store
Wondering how the signage at each Trader Joe's is so on point? There's a professional artist on call at every location to keep things looking fresh and creative.
4 of 25
Trader Joe's doesn't stop at free samples
If you're curious about trying something, just ask a team member. Employees have the power to open up any item in the store and let you have a quick taste-test before you commit to buying it, though this varies based on state laws and regulations.
5 of 25
People can't get enough of Triple Ginger Snaps
These cookies are consistently ranking as the chain's most popular product. That's probably owed to the fact that they're made with three kinds of tasty ginger. Speculoos Cookie Butter usually comes in second place.
6 of 25
Trader Joe's has an official newsletter
You can check out the official Trader Joe's Fearless Flyer newsletter in lieu of a sales ad. While it doesn't have coupons, it's chock-full of useful information.
7 of 25
All food waste goes to local food banks
If food on the shelf at Trader Joe's is near its expiration date, it's pulled from the shelf and donated to a food bank. This is similar in practice to its sister store Aldi.
8 of 25
Employee shirts have different meanings
Trader Joe's various employees wear different kinds of shirts. Solid shirts with hibiscus flowers on them mean you've found a regular crew member. Track down someone in a Hawaiian shirt if you need a manager.
9 of 25
You can bring your own bag to win big
Trader Joe's wants to help do its part for the environment, so they hold contests for customers as an incentive to help cut down on paper and plastic bag usage. If you bring your own bag, you can enter yourself in a raffle to win a gift card each week.
10 of 25
If you don't have a location near you, you can request one
No Trader Joe's nearby? Feeling left out of all the festivities? Fill out this form and request a location near you.
11 of 25
They don't use a PA system like other stores do
Instead, Trader Joe's uses a bell system. One bell means a new register needs to open, quick. Two bells mean there's a question at checkout. Three bells means someone would like to speak to the manager.
12 of 25
The chain has plenty of limited-time products
Don't get too attached to some items. Trader Joe's is constantly rotating new stuff in and out of the store, so you might see your favorite gone soon after debuting. This means there's always something new and interesting to try, though!
13 of 25
There's a no-questions-asked return policy
Not happy with the item you just bought? Wish you had gotten a different flavor? Return your item and Trader Joe's will be happy to take it back — you guessed it — no questions asked (vitamins and alcohol being a couple of exceptions).
14 of 25
Most of the items Trader Joe's sel